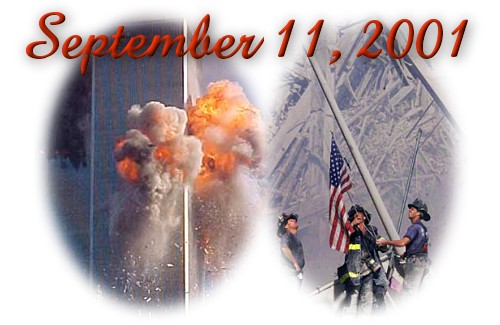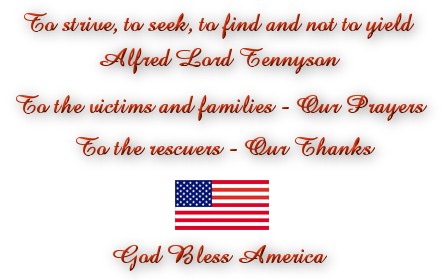 FREE DOWNLOAD
Toby Keith's
My Red, White & Blue
(Video by SSgt Brawley & song by Toby Keith) Right click on the link, choose "Save Target As", then designate the file you want to save it to. Takes a while, but worth it.
Alan Jackson's
Youtube video: "Where were you when the world stopped turning"

If my people, which are called by my name, shall humble themselves, and pray, and seek my face, and turn from their wicked ways; then I will hear from heaven, will forgive their sin, and will heal their land. 2 Chronicles 7:14